Thousands of people have climbed Mount Everest.
Only hundreds of people have successfully crossed an ocean.
Everyone can now row across the Atlantic Ocean!
Your Challenge
Ocean rowing is a fast-growing and challenging sport. The Atlantic Ocean offers wonderful experiences as well as extreme conditions. To complete a crossing successfully, a great deal is asked of you. It is very important that you are able to go to extremes, both physically and mentally.
Ralph Tuijn's oceanrower.eu offers one of the greatest adventures in the world at an extremely attractive price. The next attempt to break the world record of rowing across the Atlantic Ocean is now accessible to both lawyer and student.
Ralph Tuijn has considerable experience, because of which the world-record crossing of the Atlantic Ocean is prepared very professionally. Your skipper is one of the best ocean rowers in the world and the challenge will be provided with the best and latest equipment.
The crew will consist of 4 to 6 members.
Participants are supported in the acquisition of individual sponsors.
the world-record attempt will get a lot of media coverage
What can you expect and what is life like on board?
Each rowing crossing over an ocean is to be accomplished without support and assistance from outside in order to be recognized as an official rowing crossing. The ocean rowboats and rowers are to be self-sufficient, which means that they bring their own equipment and food for the entire crossing.
The conditions on board are harsh, which means "back to basics." Rowers will be put to the ultimate test. For example, you will not be able to go for a walk and the boat is constantly moving.
Rowers will encounter nature at its best and worst. During the crossing, one will experience extreme weather, painful saltwater sores, blisters on the hands, wind, storms, waves of ten meters high, unfriendly sea creatures and other ships!
On board, there is no room for comfort: no shower, no toilet and limited possibilities to cook. We live on a diet of high-calorie freeze-dried food packages and snacks. The rowers drink water generated by the water maker on board. In case of emergency, a backup manual water maker is available. Sleeping happens together in a cabin that is even smaller than a single bed!
In the event the rowboat capsizes in bad weather, the ocean rowboat is self-righting. The Rannoch 45 is extremely strong and safe and it can endure the extreme conditions during the many weeks at sea. The rowboat is equipped with the most modern equipment and our position is transmitted through satellite channels several times a day. Along the way, one can communicate with home and ships in the area. Electricity is generated using solar panels and energy is stored in batteries.
.
Costs and Conditions
An expedition to Mount Everest easily costs €50,000.
An individual ocean rowing crossing easily costs €90,000.
The world-record crossing will cost € 14.750  per participant.
We have much knowledge and experience regarding the reduction of costs for participants by recruiting individual sponsorship.
What is included in the costs?
Rowing crossing in carbon-Kevlar 5-6 person Rannoch 45 ocean rowboat
Skipper Ralph Tuijn, one of the most experienced ocean rowers in the world
All the expedition logistics and transport
Preparatory meetings
Training plans / guidance
Rowing training in ocean rowboats
Support in recruiting personal sponsors. For participants, sponsorship space is available on the boat for individual sponsors
Media campaign
Transfer from Faro airport to Portimao
Use of the Iridium satellite Wi-Fi network
Use of the satellite phone
All food on board
Chocolate, energy bars, creatine and supplements
Tea, coffee and other beverages
All materials for everyday life on board
Insured for damage to rowboat and equipment
Personal hygiene: Baby wipes, talcum powder, sudocrem, medical alcohol
First-aid kit and medical materials
Safety equipment
Training in safety measures and equipment on board
Several types of rowing seats and sheepskins
Charities and sponsorships.
We understand that finding sponsors for individual sponsorships can be much and hard work. Participants can use the media exposure that the undertaking involves as well as support in finding sponsors. Participants can add personal charities to the project and their sponsors to reduce the costs for participation.
Your Skipper
Ralph Tuijn (20-11-1971) is an adventurer, who has completed many challenging expeditions. Since the early nineties, he has been captivated by the combination of endurance sports and nature in its most extreme form. He has visited the hottest, coldest and most remote areas of the world, believing in the core notions of non-motorized, sustainable and own resources. By bike and on foot, he traveled over 100,000 kilometers around the world this way.
At temperatures of over 50 degrees, he cycled across the hottest deserts on earth, but he has also cycled across frozen lakes and rivers in Arctic Siberia at -55°C. Without support, Ralph has accomplished crossing the Greenland ice sheet by bike and he was the first man to cross the largest country in the world, Russia, twice. All by himself, he crossed an entire continent nine times, of which Africa in world-record time. In addition, he regularly works for humanitarian goals.
With respect to rowing, his "roots" lie in longboat rowing. From 1992 to 1998, he was a member of the longboat rowing team of Hogeschool Holland in Amsterdam. He successfully rowed across the North Sea twice and from 1999 to 2002, he was a member of the "Dutch Challenge Atlantic Rowing Race" team that, in 2001, was the first Dutch team to row across an ocean successfully.
In 2006, Ralph individually rowed across the Atlantic Ocean nonstop in 86 days in preparation for the Zeeman Ocean Challenge, for which he rowed across the Pacific Ocean from South America to Papua New Guinea in 281 days. This expedition of 19,500 kilometers was the longest solo rowing trip ever completed.
In 2012-2013, he attempted to cross the Indian Ocean (TriFinance Ocean Challenge). After 98 days, he was run over by a tanker twice, after which he had to be rescued.
In 2015, Ralph was hired as skipper of the Rannoch 45 ocean rowboat "Mrs. Nelson" (Tentoo Ocean Challenge). He and a crew of 5 rowers set a world record by rowing across the Atlantic Ocean in 51 days and 17 hours.
In 2019 Ralph rowed his first solo crossing of the Atlantic ocean in 55 days
In 2017, 2018, 2019, 2020 and 2021 Ralph skippered another 5 oceanrowing teams in Rannoch 45's from Europe to South-America claiming several worldrecords including:
The oldest person to row in a team across the Atlantic east to west on Trade Winds II Route
The youngest person to row the Atlantic east to west from Europe to South America
The youngest person to row in a team across the Atlantic east to west on Trade Winds II
The first team to row the Atlantic on the Trade Winds II Route
Most rows completed by one person on the Atlantic east to west route from Europe
The fastest team to row the Atlantic E-W from Europe to South America non-stop
Unofficially with 27 days, 16 hours and 50 minutes we made the fastest crossing ever of any ocean
Fastest mixed team of 5 rowers on the Trade Winds 2 route
Ralph has completed – in 11 ocean crossings – over 850 ocean-rowing days and consequently, he is one of the select group of 3 rowers who have achieved this. This makes him one of the most experienced ocean rowers in the world.
News & highlights
Blog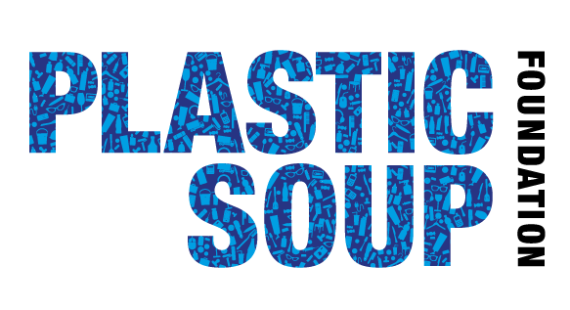 English below De Plastic Soup Foundation heeft als missie dat er geen plastic meer in onze oceanen komen. Zij halen […]
Read More

›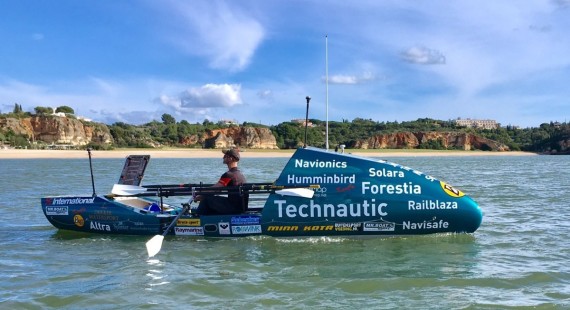 Avonturier Ralph Tuijn maakt zich op voor een nieuwe wereldrecord poging! Op 5 december 2018 vertrekt Ralph Tuijn voor zijn […]
Read More

›
Attempt to break the world record
Departure: december 2019
NEXT DEPARTURES: April 2022, April 2023, April 2024
April 2022, April 2023, April 2024, the next world-record crossing of the Atlantic Ocean will take place: we try to break the current world record that Ralph and his team have set on March 2017.
Three years ago as a skipper of a 5-persons in a Rannoch 45 the record was smashed from 86 to 52 days. Less then a year later is was broken again to 50 days and 10 hours and 29 minutes by another UK 5-persons crew in a Rannoch 45. In the beginning of 2017 we took the worldrecord back with one rower less. With 4 rowers we went under 50 days and set the new record on 48 days, 4 hours and 30 minutes.
Our ocean rowboats, two Rannoch 45, are 5-6 person monohull made of carbon and Kevlar, and designed and built by the most experienced marine architect in ocean rowing: Charlie Pitcher, an ocean rower who has set several world records. The boat is safe, strong, and very fast due to its streamlining, making it the world's fastest boats.
Our crossings of the Atlantic will go from Portimao in Portugal to Cayenne in French-Guyana (South America), which is a distance of 3,500 nautical miles and over 6,000 kilometers. This crossing of the Atlantic Ocean, we can largely take advantage of the tidal currents and trade winds.
Our crossing the Atlantic Ocean in a rowboat will go from Lagos in Portugal to Cayenne in French Guyana (South America), which is a distance of 3,300 nautical miles and over 6,000 kilometers. This crossing of the Atlantic Ocean, we can largely take advantage of the tidal currents and trade winds.
Book Ralph Tuijn as Speaker
ROWING, CYCLING, CLIMBING AND ARCTIC ADVENTURER
Short oceanrowing expedition
from Portugal to the Canarian Islands
for people who want to have the oceanrowing experience but don't have time for a whole crossing or want to have some oceanrowing experience before embarking on a real crossing.
Around 700 nautical Miles / 1300 kilometer in about 10 days
Finish before the Talisker Atlantic Race start and see the impressive fleet and it's start ( december )
€ 5.250 (including same as with Atlantic crossing + hotel before departure and training weekend.
CHARTER YOUR OWN RANNOCH 45 OCEANROWING BOAT
Charter a full Atlantic crossing from Europe to South-America
Oceanrower.eu has Rannoch 45's available for charter for your own Atlantic ocean crossings.
Fill in the request form for options
Charter a full Atlantic crossing from Europe to South-America
Row a Rannoch 45 with your own team without a skipper from oceanrower.eu. Oceanrower.eu arranges a Rannoch 45 fully fitted  with all equipment and food for a Atlantic crossing. All logistics will be arranged by oceanrower.eu. The fully equipped boat will be transported to the starting point and back from the finish. Before the crossing the team can use the Rannoch 45 for 3 months for training.
Cost €15.000 pp with a team of 4 rowers
Cost €13.500 pp with a team of 5 rowers